Monthly archive March, 2013
With the price and availability of today's tablets and smartphones, it is a must for most everyone that is constantly...
Read More →
Google Shopping Express has launched to the public in San Francisco and the Peninsula from San Mateo to San Jose. The...
Read More →
Current Flipboard users will flip for all of the new features that are included in Flipboard 2.0.  For those who are...
Read More →
With Microsoft being the leading desktop software for many generations, the introduction to Linux has been a little...
Read More →
Tablet sales are now gaining popularity with consumers. According to International Data Corporation (IDC), a market...
Read More →
Cyber attacks are getting more and more popular with each passing year. Since the advent of the internet, the...
Read More →
The Samsung Galaxy S IV was just announced and it is likely implementing never before seen patented technology. That's...
Read More →
Blizzard Entertainment is stepping out of its comfort zone, and for the first time, has set out to create a game that...
Read More →
Music is the stuff that makes people feel better whatever they are going through. Good or bad times, it doesn't matter....
Read More →
More people are turning to their smartphones when looking for a job.  Proven is one such mobile app that allows people...
Read More →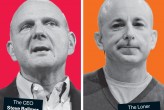 Being able to meet customer satisfaction through customer support is one of the main reasons through which a company...
Read More →
The New York TechCrunch Disrupt Hackathon is almost here again.  This year's Disrupt takes place April 27-28, at the...
Read More →